Your Trusted Source for Traditional Irish Instruments Since 1979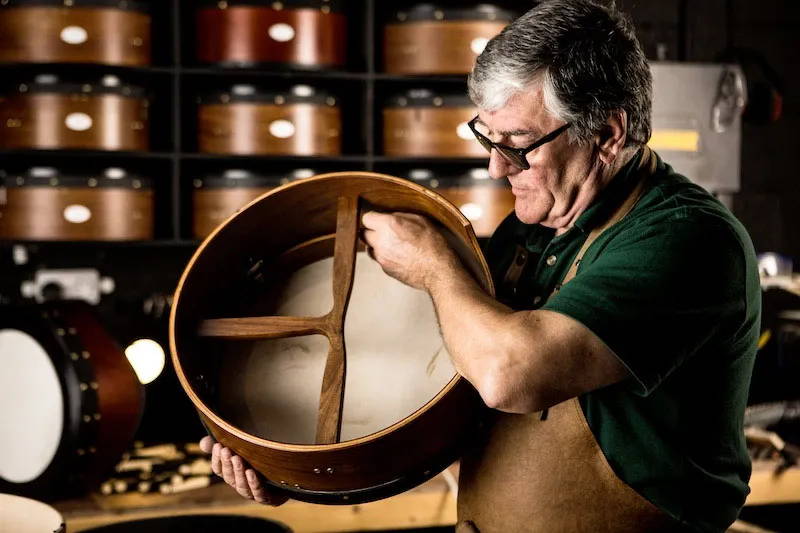 At McNeela Music, our love for traditional Irish music runs deep. Since our humble beginnings in 1979, we've been dedicated to providing musicians of all skill levels with the highest quality instruments, expert guidance, and unmatched customer service.

Our mission is simple: to keep the spirit of Irish music alive by offering the best traditional instruments while fostering a community of passionate musicians who share our love for this rich cultural heritage.
The key to mastering Irish music lies in the quality of the instruments you play. We're committed to providing our customers with handcrafted, authentic instruments that not only sound beautiful but also stand the test of time.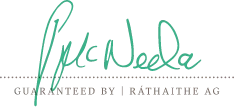 A story that began with a love for Music
A brief timeline of McNeela Music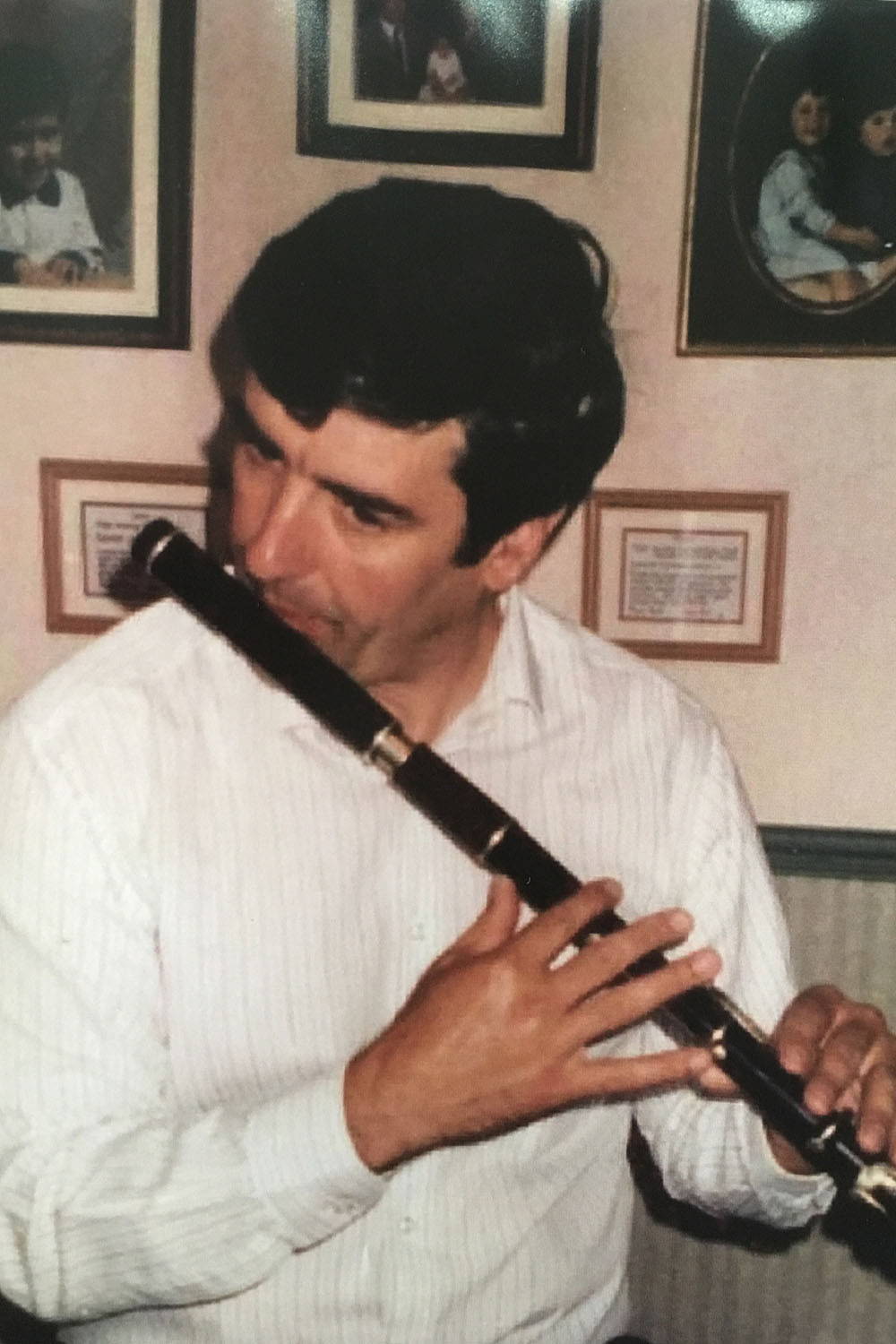 After crafting his first bodhrán for a friend in 1978, Paraic, the third son, decided to combine his two passions, woodworking, and Irish traditional music, by making instruments full-time.
Paraic began selling his products in his father's newsagent in East Wall in Dublin's inner city. Originally, he started out selling bodhráns to various music shops but later expanded into supplying other traditional instruments such as Irish flutes & whistles and concertinas & accordions.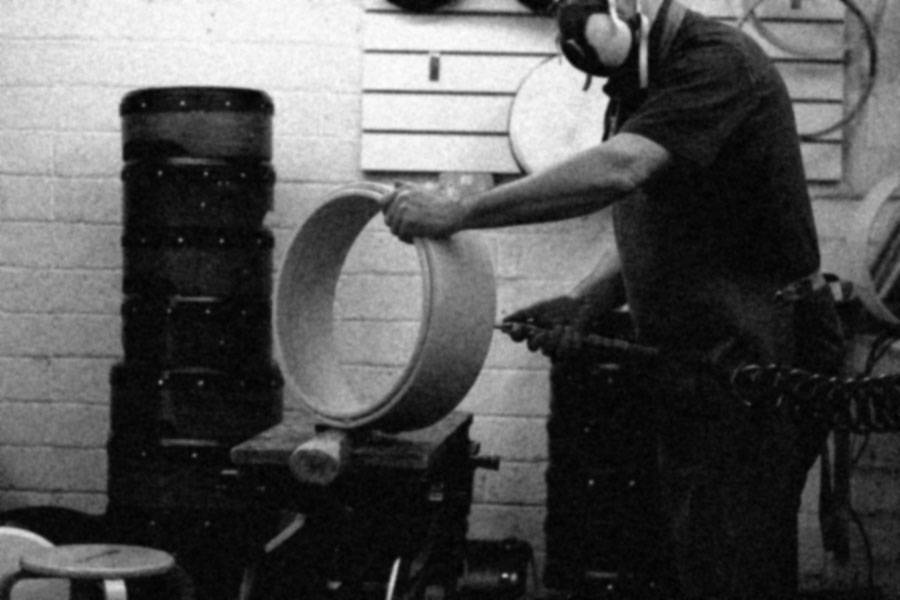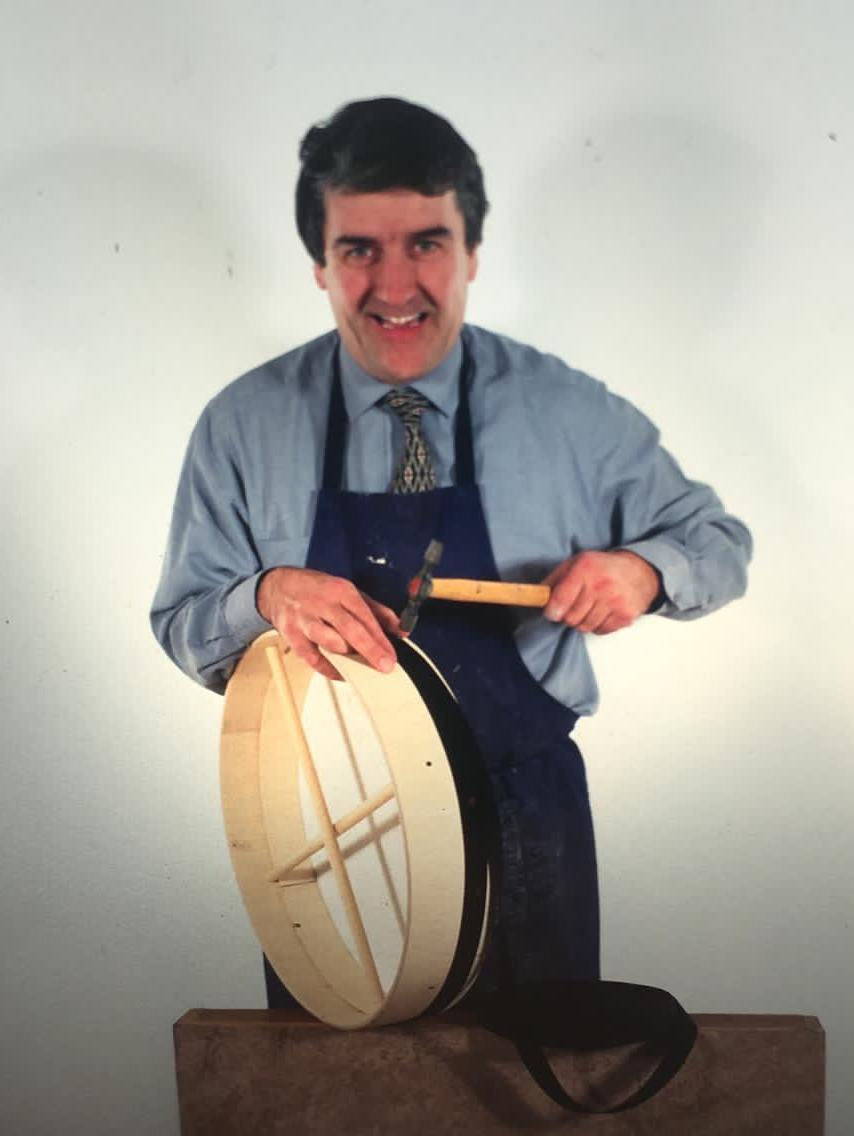 In 1991, Paraic joined forces with his brother Rory, who owned a frame factory. McNeela Music expanded into the frame factory, marking a new era of collaboration and growth. The two brothers expanded into stringed instruments such as violins, banjos, and bouzouki's. Over time, the family ties strengthened further as their eldest brother Sean and Paraic's son Lorcan joined the business, solidifying McNeela Music as a true family enterprise.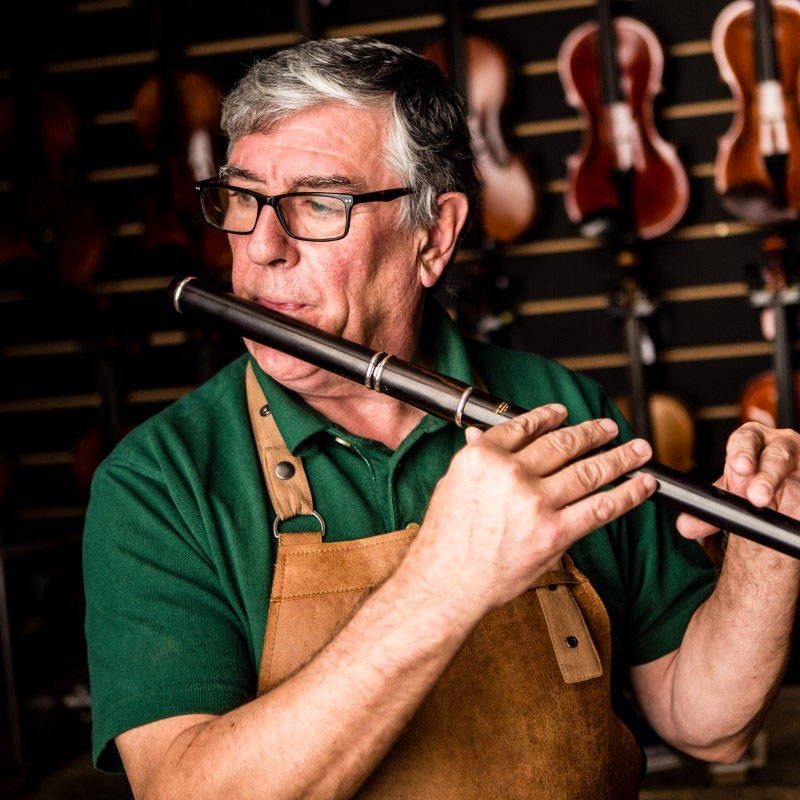 Behind the scenes at McNeela Music is a dedicated team of musicians, artisans, and customer service professionals who share a common passion for traditional Irish music.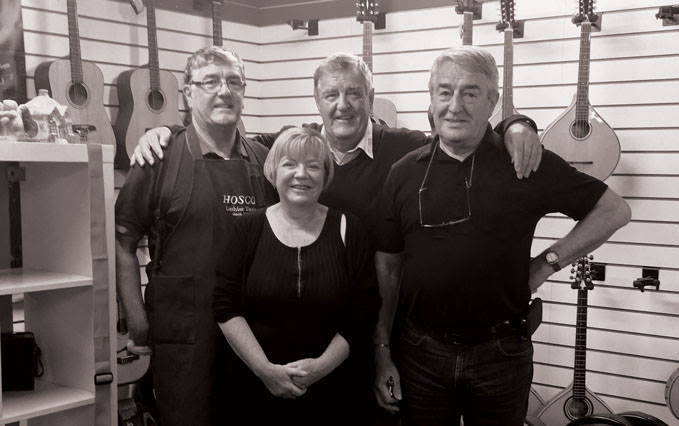 Our team of experts meticulously selects each instrument, ensuring it meets our rigorous standards of craftsmanship, tone, and playability.
When you choose McNeela Music, you're not just getting an instrument - you're becoming part of a tradition that's been passed down through generations.
Get to know the people who make it possible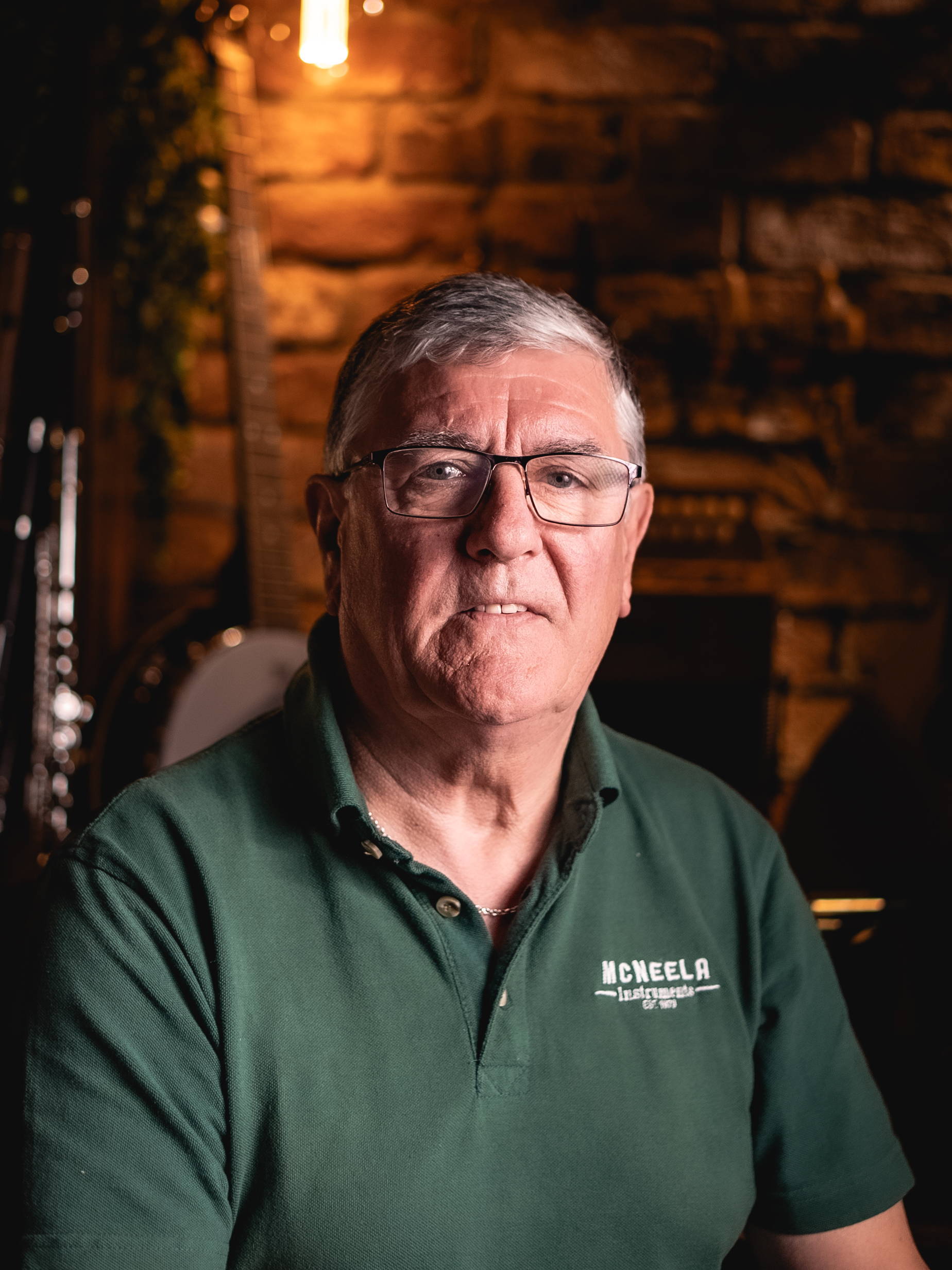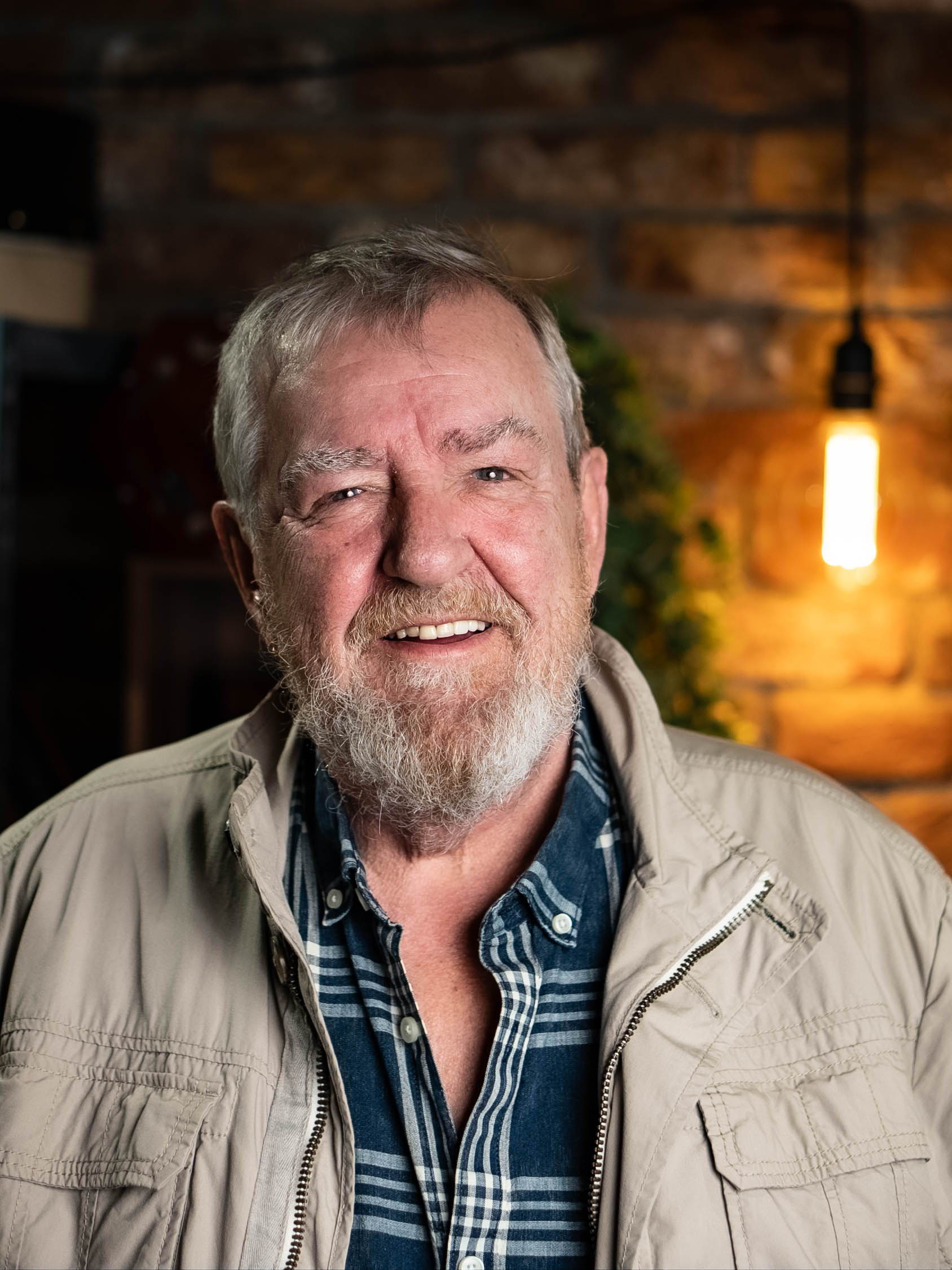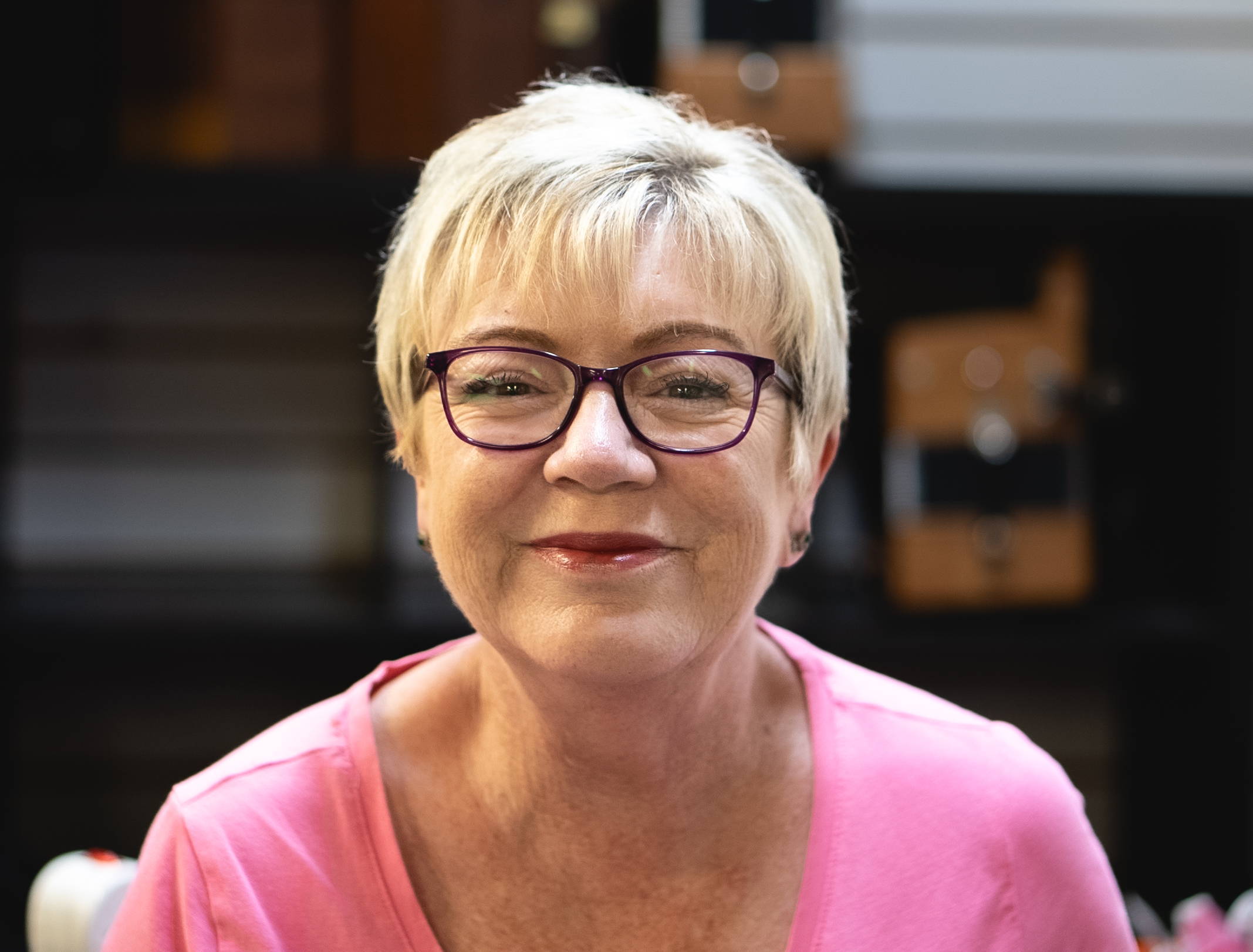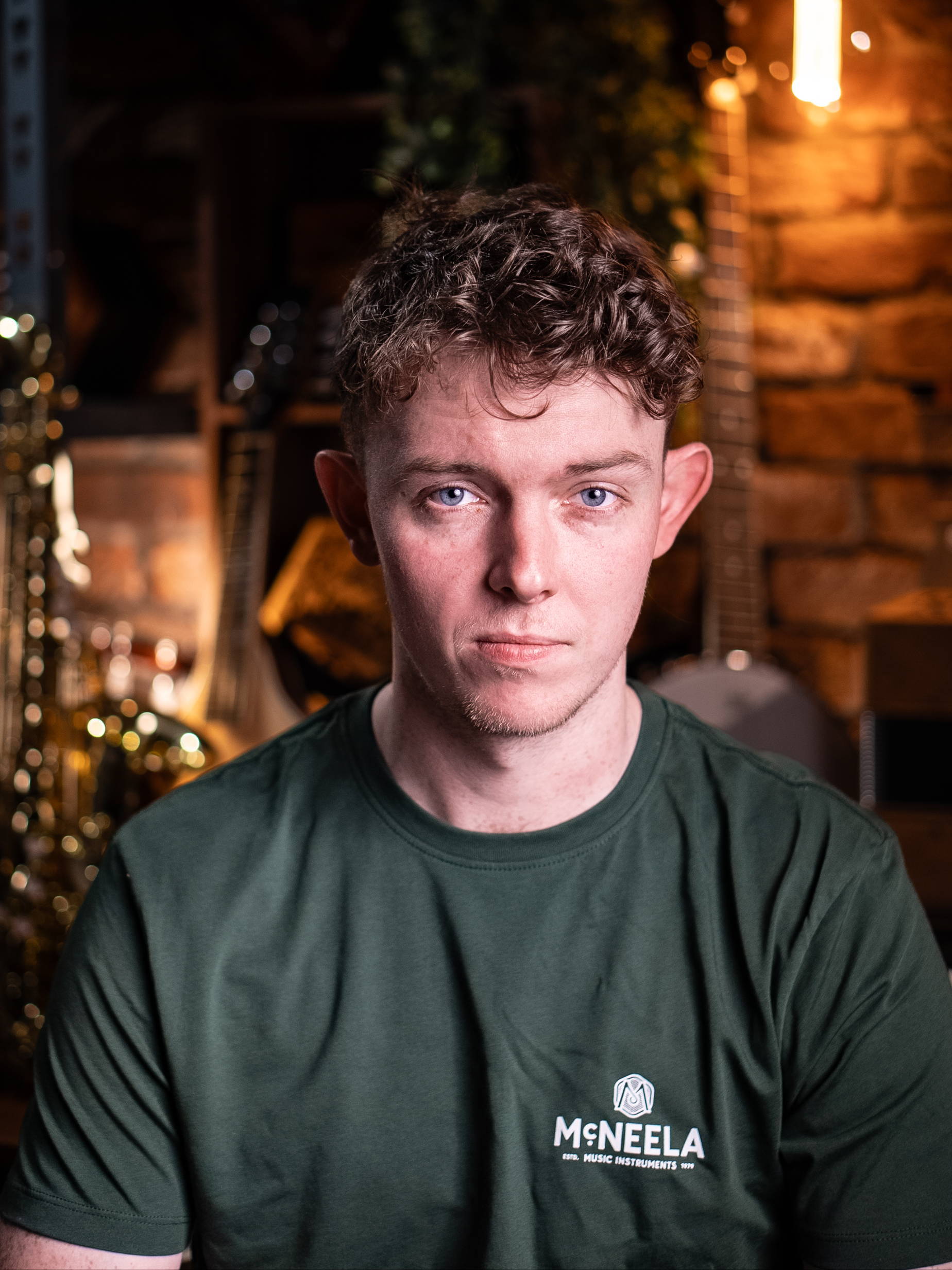 Fiachra Mac Philibin
Reeds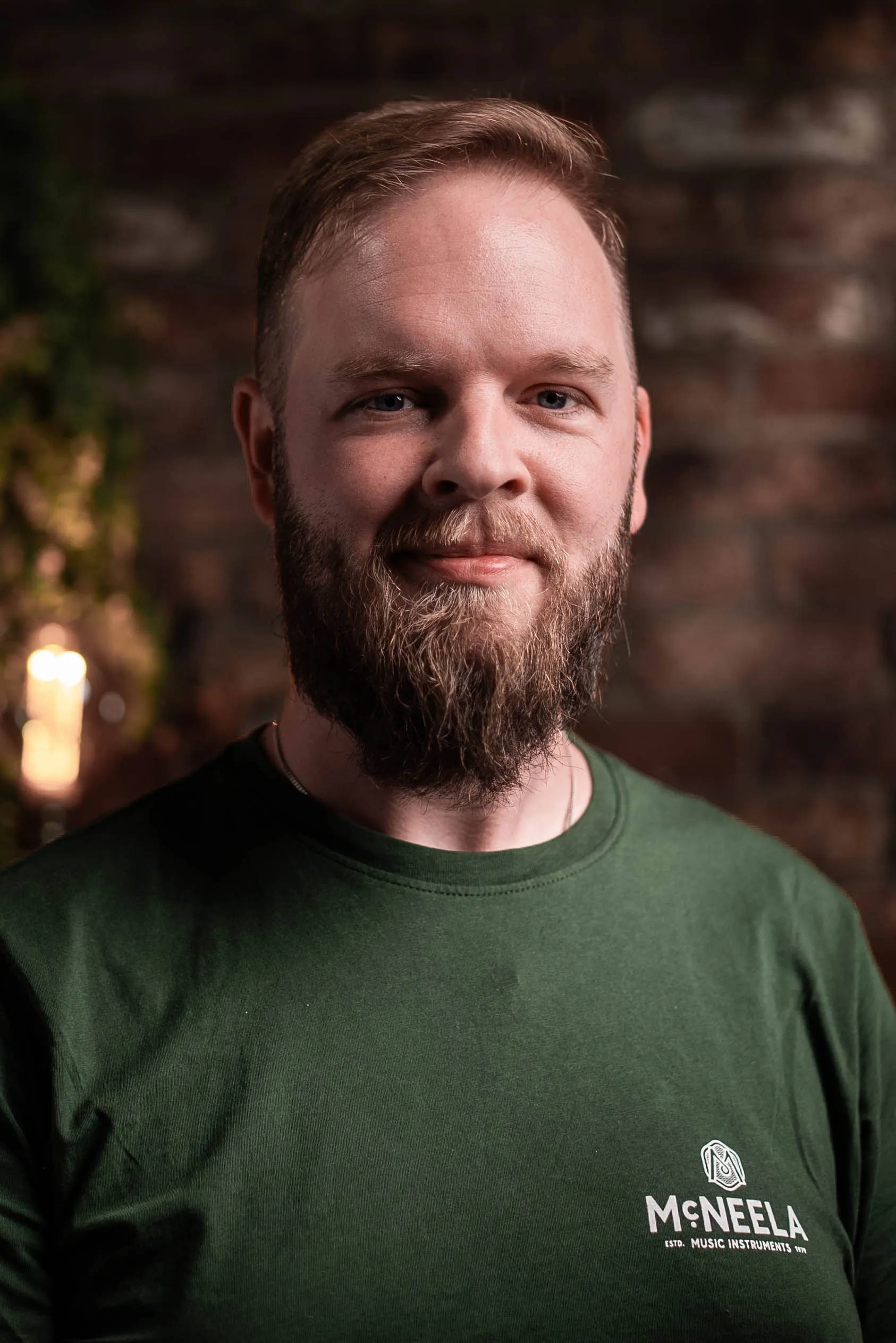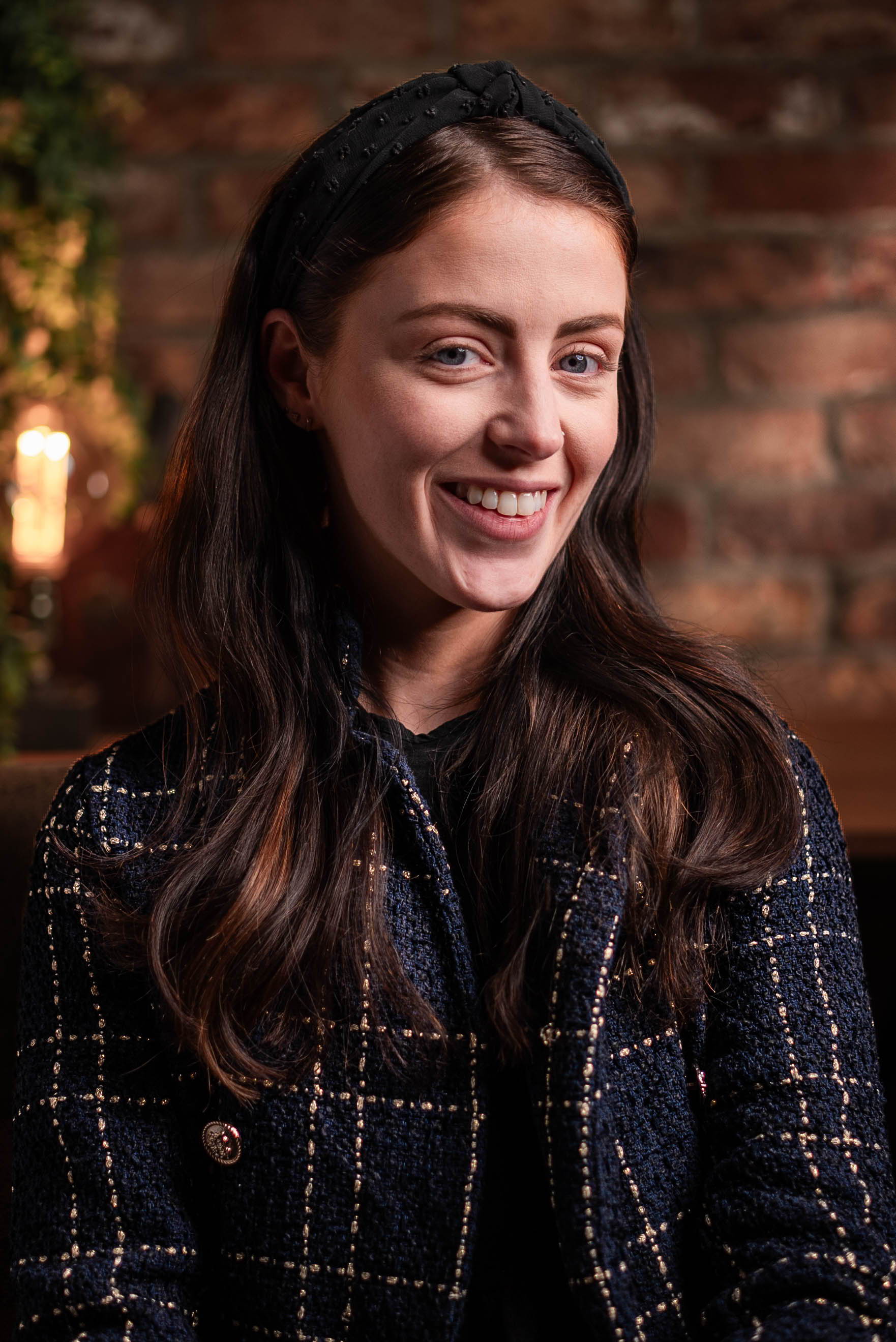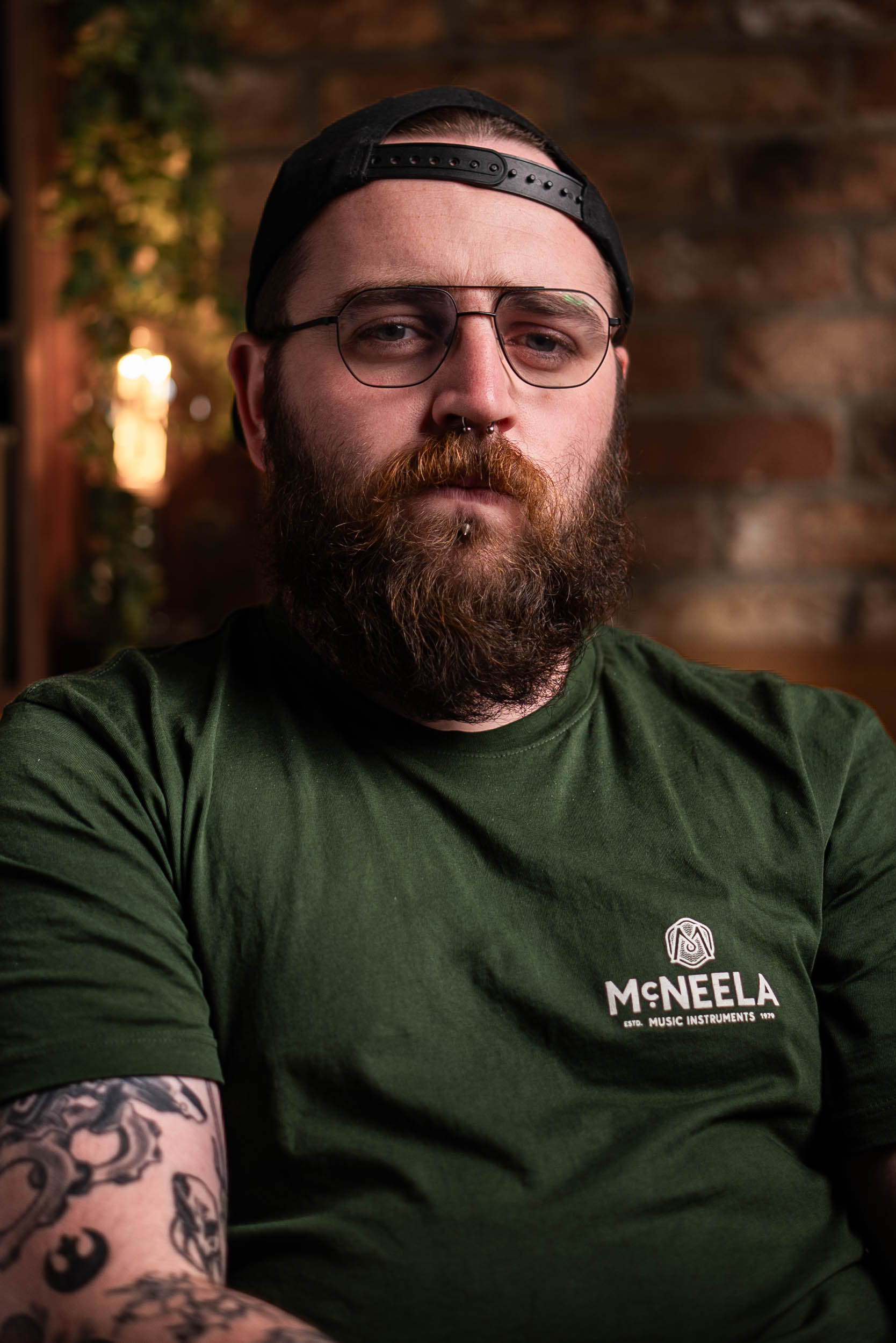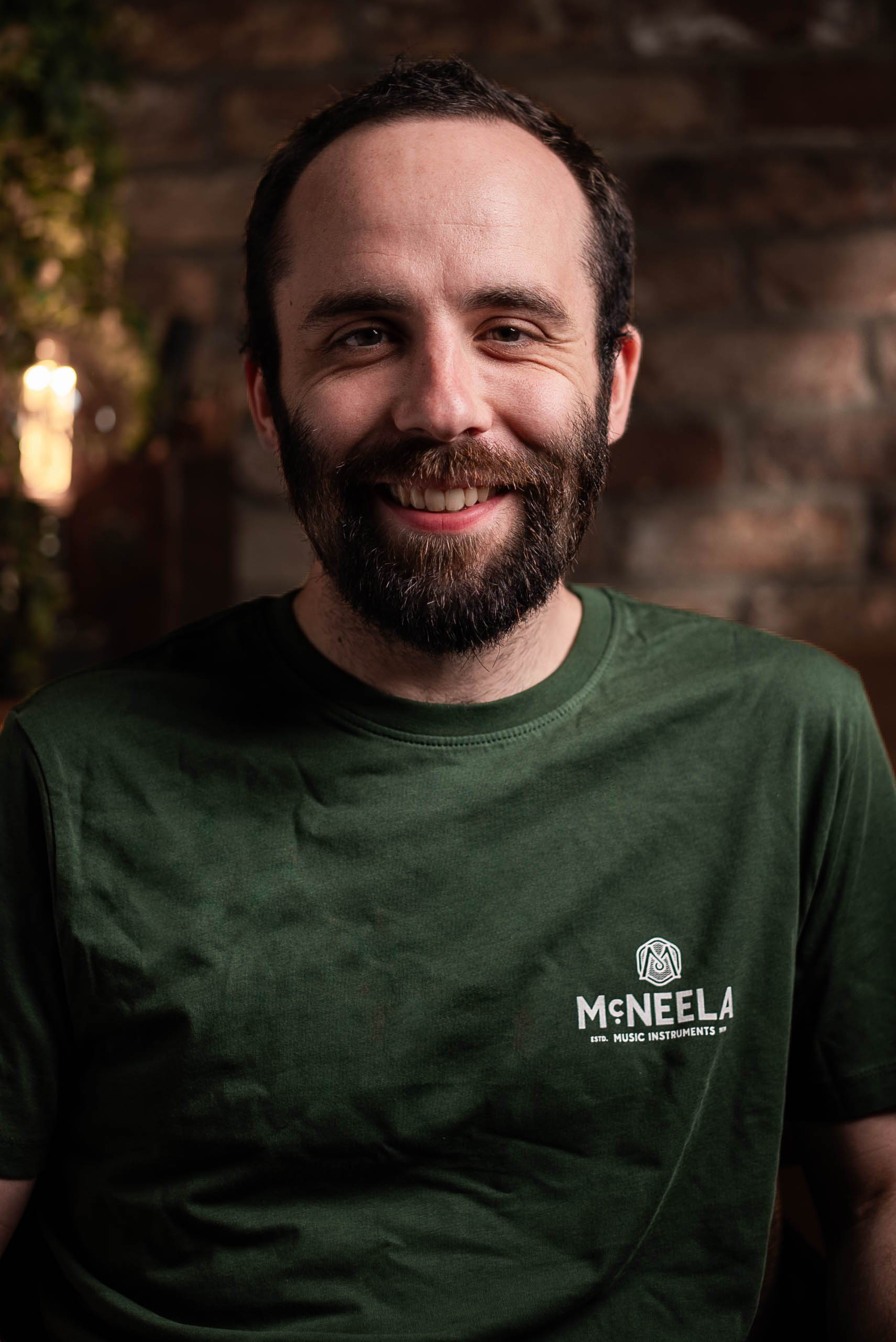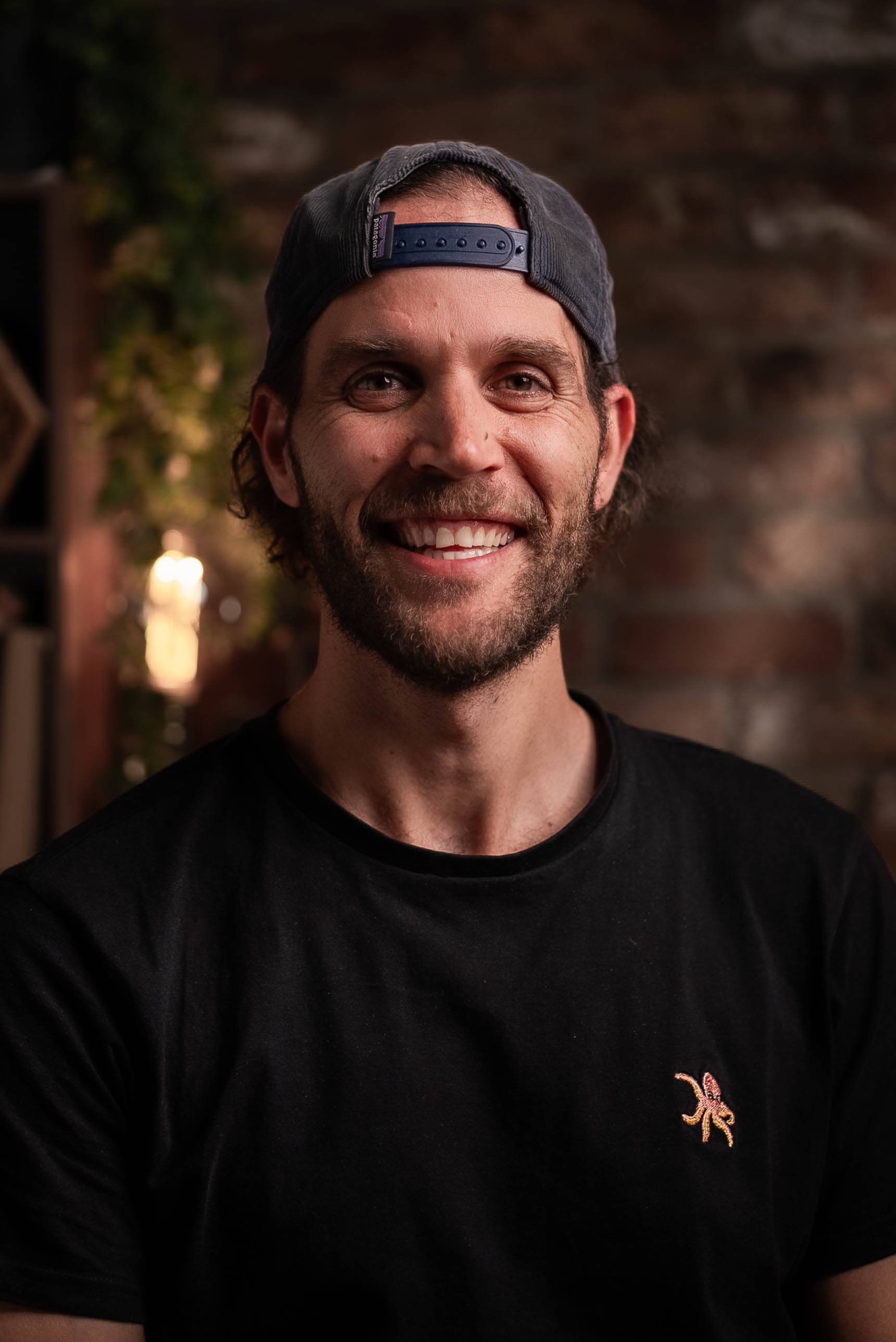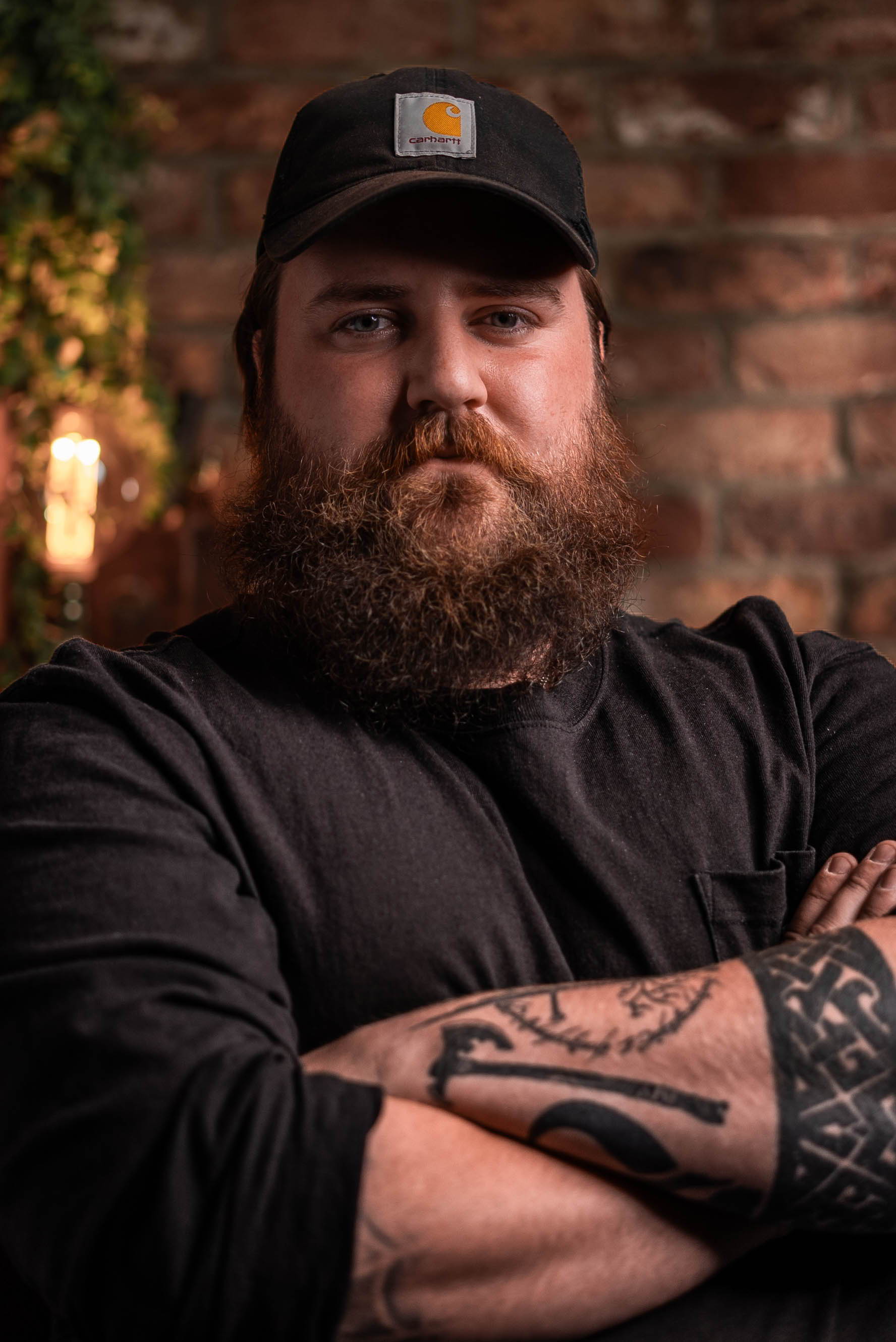 Here's what our satisfied customers have to say about their experience with us
Consistently outstanding service, excellent product selection.

The only place I'd go for an Irish instrument. Top service. Fast delivery. I trust them, their name and their products. Highly recommended

McNeela customer service is EXEMPLARY!!! Why would you even think of shopping elsewhere?

I like to keep my business local but there is no one like McNeela here. You are my long distance local shop.

A five star review goes to McNeela on every order I have made with them. Prompt service every time. McNeela is the best!

It's a shame I can only give 5 stars they truly deserve 10!!! Thanks a million lads.

McNeela have been very responsive to any questions I've had. It's been an all-around wonderful experience. Definitely 5-star.

It's not only the quality of the instrument at a more than reasonable price that deserve full five stars, but also the consistently heartfelt, patient and professional responses to all the questions I had.

My wife is a symphony musician and she is quite selective. We've purchased whistles, a concertina, a bodhran and the most unique assortment of tippers …all lovingly crafted and shipped to us in the US by McNeela Music. Did I mention it doesn't get any better than this? Thank you!

Hello from South Texas. Just a note of thanks to all of Paraic McNeela's team. I have ordered several instruments from the store and every time, It has been a great experience.

Paraic McNeela is truly a great ambassador for all things Irish, and all things music. I love watching his videos and he gives many good tips. My advice, "Take the plunge, get going and have fun.
Explore our handpicked collection of high-quality instruments and join the McNeela Music community today.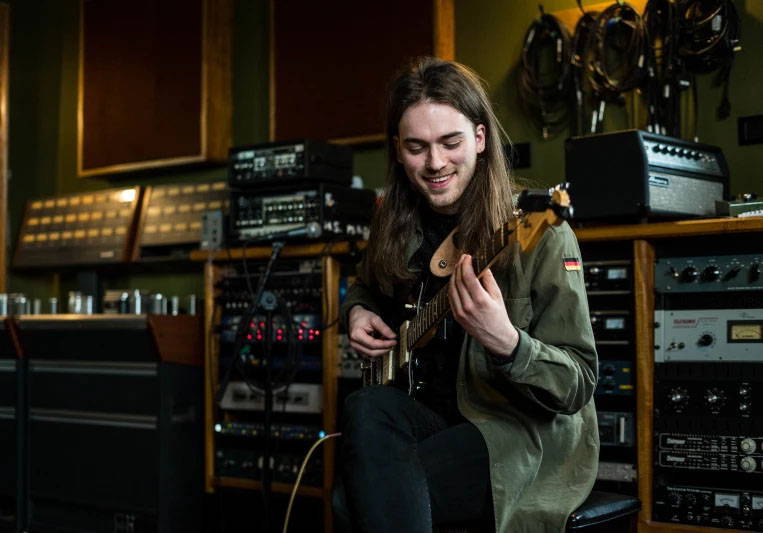 'Is é an bheatha féin an ceol.'